#WWDCNoQueue
We're not going to let the lack of a queue stop us from celebrating not queuing!
This year what with one thing and another, we'll be hosting our regular pre-keynote breakfast on WWDC Watch Party's Remo account. Thank you so so so much to Michie for the offer! 🧡
Sign up to the WWDC Watch Party and you'll receive an email when the even is about to start that will give you access to a huge virtual room where you can join tables, to video chat with old friends and new.
Since this isn't a sponsored event and it's remote, you'll have to pay for your own breakfast and likely even make it as well. 😱
Tweet out your breakfast
As we'll all be remote, we won't be able to comment on each other's most excellent breakfast choices1 quite as easily, so please tweet photos using the #WWDCNoQueue hashtag. Seriously really go for it, like a millenial just discovering Crunchy Nut Cornflakes.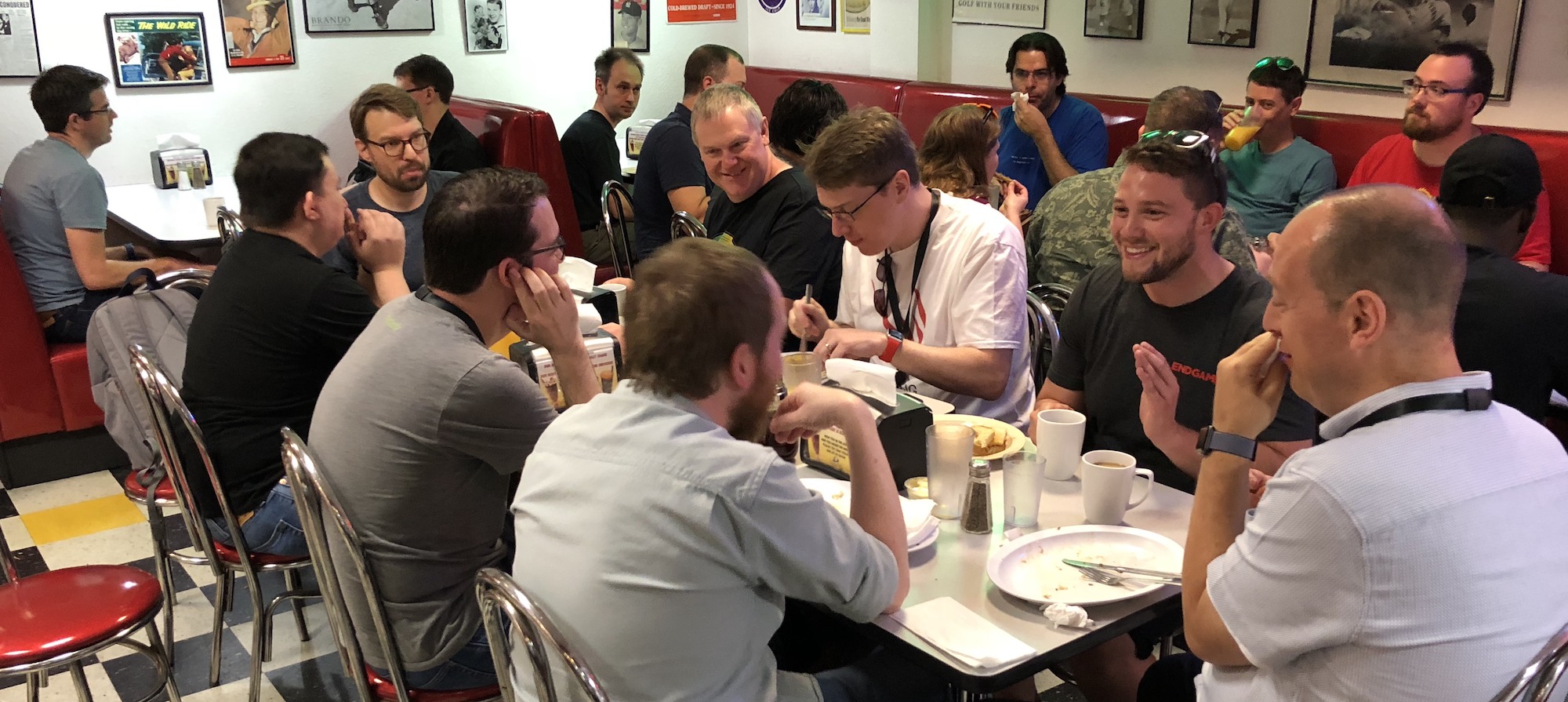 The #WWDCNoQueue Tradition
#WWDCNoQueue has been an on/off tradition for ten years, with beginings so humble and low-key no-one can actually remember when it actually started.
After a couple of years of queuing in the brisk San Francisco morning to get into the keynote started to feel tiring, but the best part were the conversations with the random people you'd meet around you. This event started due to wanting to continue those conversations with a seat, some warmth and a fulfilling breakfast. 🥞
The Welcome Video
What people have said about #WWDCNoQueue
"It's not about the breakfast, it's about not being in a queue for hours!"

I've been a #wwdcnoqueue attendee since the very start, and it'll be no different this year. See you there? 👍https://t.co/0S2KDaF6FV

— Dave Verwer (@daveverwer) May 30, 2019
Dammit all, I'm missing the #WWDCNoQueue breakfast!

— Michael Fey (@MrRooni) June 4, 2018
deffinitely like the #wwdcnoqueue idea.

— Evan K. Stone (@evankstone) June 6, 2011
Woke at 4:45, but sticking to my #wwdcnoqueue decision /cc @danielctull @mikeabdullah

— Pete Callaway (@P373C) June 6, 2011
Except Lipton breakfast tea. 🤢 ↩